Posted by J on Tuesday, November 1, 2011. Filed under:
bullet list
,
knitting
,
life
I keep forgetting about using swagbucks which is really bumming me out now that I want to do Christmas shopping! I went ahead and installed the toolbar on this computer so maybe I'll remember now, there's always next year.
New FREE knitting pattern will be going up soon, I've made this one into a PDF download I suppose it will be easier for people to use. It's this cute little owl purse, which will be a great super quick knitted gift!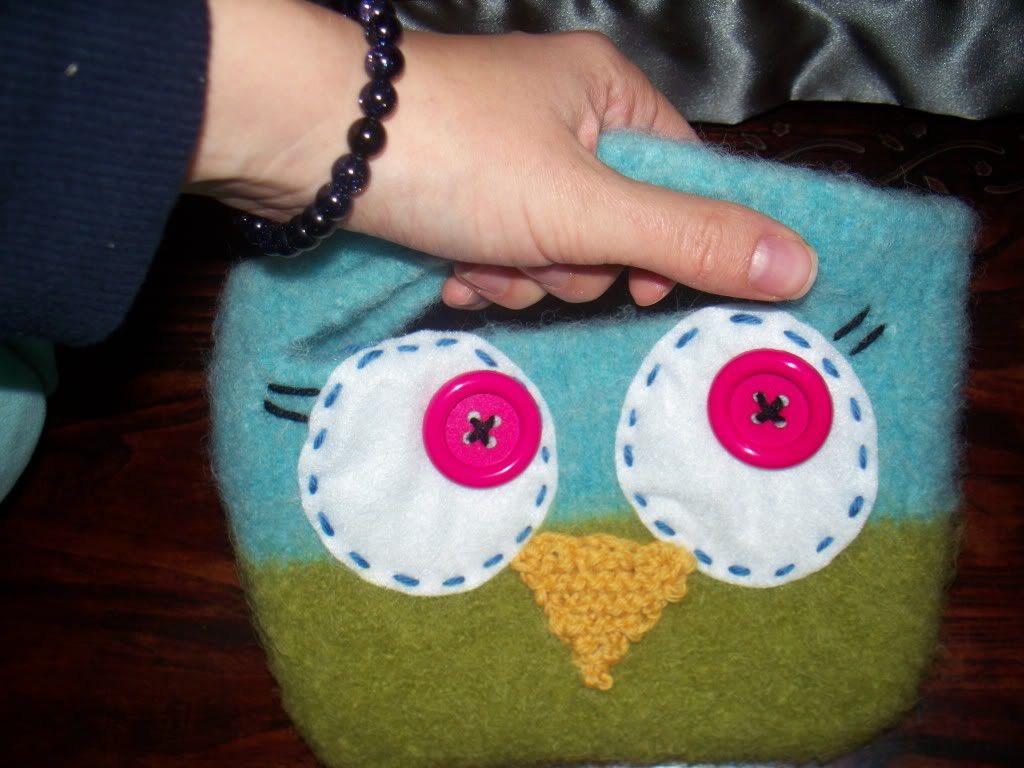 I can not believe tomorrow is Wedensday already! After Wendesday I pretty much consider the week over, it seems like before you can blink it's Friday night again.
I still don't have a voice.
I sort of enjoy not being expected to speak.